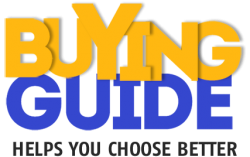 The Ultimate Garage Door Guide 2020
New year, new look? Whilst you may have lots of personal aspirations for 2020, it may be time to start putting some consideration into providing your home with a facelift. This might seem like a large task, but simply replacing your garage door can have a huge impact on your home's look, feel & even value.
When selling a home, people often talk about curb appeal, but even if you're not planning on a 2020 sale, you can impress your family & friends with a fresh look as the garage door often forms first impressions.
The garage door is the face of every home, & on average covers around 30% of a house front. It's often difficult to know where to start when buying a new garage door, so here's a comprehensive guide to explain the different options available.
Up & over garage doors
The most common garage door in the UK is the up & over, & it's easy to understand why. They're easy to use functionality & low maintenance means that they can withstand the miserable UK weather & have a long life span.
Typically, up & over garage doors have two types of mechanisms, known as retractable & canopy garage doors. Here are the differences:
Retractable is one piece garage door that retracts fully into the interior garage once open. These types of garage doors are particularly good if you're looking to install an electric opening mechanism as it is much safer to do so compared to the canopy option.
Canopy offers the more basic operation & does not fully retract into the garage, but simply sticks out a third of the way. A canopy up & over garage door is the most popular option for smaller garages for people who still want to use their garage to park their car.
A commonality across both types is that they need to be fixed to a subframe – in either steel or timber. Without a subframe, you'll be unable to install it, so whether you're ordering a replacement, or drawing up plans for an all-new garage, ensure you've accounted for a subframe.
Side-hinged garage doors
For a multi-purpose garage, & if you're often in & out of the garage regularly whilst doing jobs around the garden, a side-hinged garage door is a great fit. You'll also appreciate that you don't have to have the garage door fully open showcasing all your expensive tools & family equipment.
Side-hinged doors are often used if your garage is slightly larger than the average garage, as they're quite ideal for parking your car & the side-hinged door operation means you won't have to move your car out every time you want to quickly grab something from your toolbox.
How to measure a garage door
Measuring a garage door can be tricky, so you'll need to be careful if you insist on doing this yourself. If you're unsure, remember when buying a new garage door, most quality garage door providers will come & measure for you.
It's important to measure the garage door at its widest point, this may seem like a basic measurement but be aware of any general irregularities causing obstruction. Again, with the height, you will want to measure the tallest point looking out for any irregularities, including an uneven floor.
Most up & over garage doors will require at least 4 to 6 inches of space each side to close comfortably without colliding with any other objects.
Finally, you'll need to ensure that there's enough room for the track to be installed & attached to the ceiling.
The best garage door for security
It's important to protect your families belongs whether your garage is attached to your home or not, so security is often a high-priority when selecting a garage door. Whilst bespoke garage doors often provide adequate security for most homes, you may want to approach the security of your garage extra precaution.
In most cases, garage doors are typically forced open which can take some time, so a major deterrent for burglars is security motion lights.
Whilst all Select Garage Doors would pose a significant challenge to anyone trying to break in, the most secure garage doors are a roller garage door.
Roller garage doors are more compact in comparison to other options available making it a desirable choice. This means that there are very few gaps & leverage points for anyone to try & force the garage open. The downside of this type of garage door is that they require a significant amount of headroom to accommodate the roll & can take longer to open & close in emergencies.
Garage door maintenance
In the UK, we're pretty accustomed to bad weather, so when selecting a new garage door it's important to consider the elements as well as the ongoing maintenance required to keep the garage door looking great.
Whilst it may be obvious that you'll want to regularly wipe down the door to keep it looking fresh, it's crucial to check the rails & axles are tight & operational. Moving components can pick up quite a lot of dirt & rust over time, so it is important to regularly clean any moving parts & apply a lubricant such as WD-40. This can take care of any issues you have noticed developing over some time such as squeaking or jamming when operating the door.
If you're ready to select your next garage door, or if you would like a little more guidance on the best option for your home, please get in touch with our expert team.